EYECARE TIPS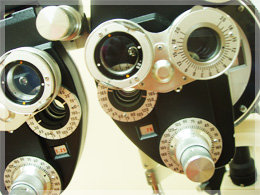 Caring for your spectacles
Clean your spectacles regularly.
Rinse them thoroughly to remove any  dust or grit that could scratch the lenses, then wash them with soap and  luke-warm water, and rinse.
Don't use hot water as it can damage  lens coatings and plastic frames.
Use a soft toothbrush to clean nose  pads and hinges.
Remove stubborn marks on lenses using  methylated spirits.
Never use other solvents as they can  damage your frames.
Be careful when using hair spays or  other sprays – they can coat the lenses and reduce your vision.
When you put spectacles down make  sure the lenses do not touch anything. This will help keep them scratch-free  and bright.
Keep spectacles in a protective case.

Putting on and removing your  spectacles
To put your spectacles on:
hold the side pieces halfway down and  push them gently over your ears.
To remove your spectacles:
hold them mid-way down the side  pieces;
raise them so that they clear your  ears; and
slide the spectacles forward. This  way you will not disturb their alignment.
Always use two hands to put your  spectacles on and take them off. Using one hand will flex the frame and over  time will reduce the proper fit.  Your glasses will need adjustment.  Typically your glasses will slip down your nose or become uncomfortable. Visit  your optometrist to have them re-adjusted.